Medieval RPG - PERSONAL LEVEL DESIGN PROJECT
AAA 3rd Person RPG Melee Combat Game set in Medieval World.
Roles:  Level Design & Implementation, Combat & Gameplay Scripting, Environment Design, Mission & Puzzle Design
Team Size: Solo Personal Project
Duration: 4 weeks
 .                 
Following linear story-driven mission with exploration, 3rd person melee combat and logical puzzle solving. Design intent is crafting open world RPG level with single player mission and interactive gameplay. Additionally, supporting both aggressor and pacifist playstyles by offering multiple paths and optional combat. Narrative is about taking your vengeance from your biggest enemy with prison escape and castle infiltration. 
Software Tools: UnityEngine for Level Design and 3D Blockout, C# Scripting for combat, AI and interactions. Blender for 3D modelling, Photoshop for documentation, Floor Plan Creator for 2D layouts.
Flow Path & Gameplay Beats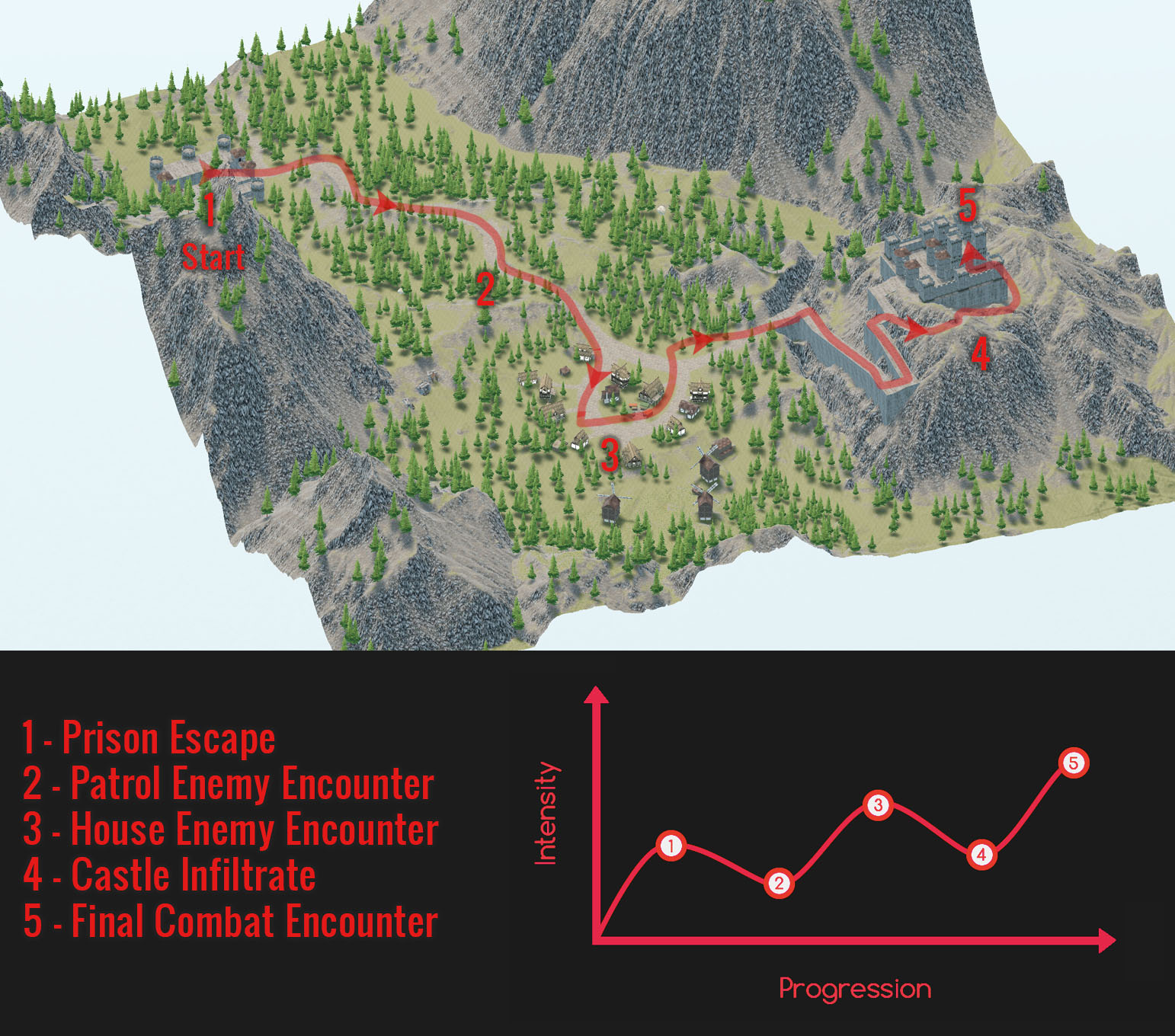 Gameplay Areas & 2D Layouts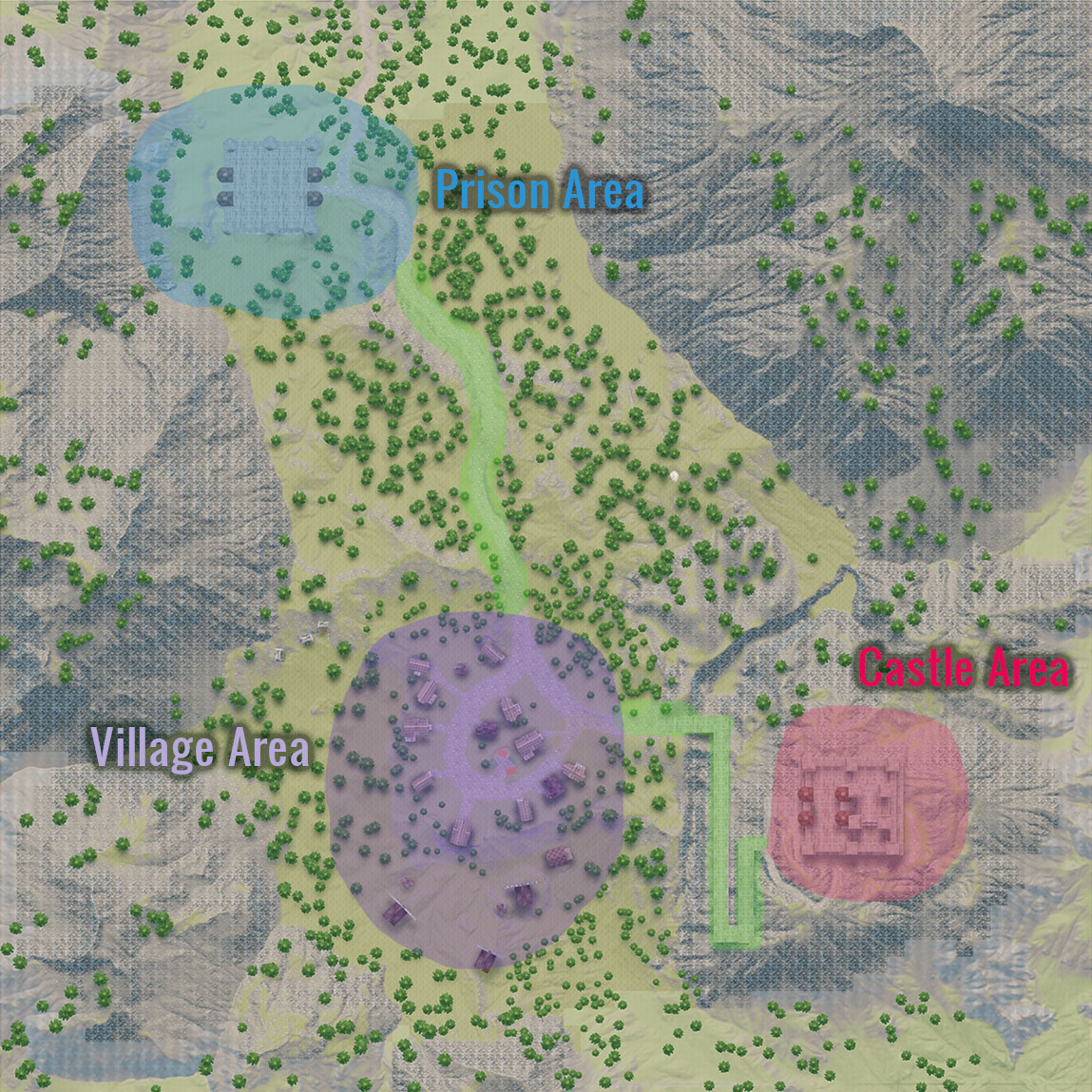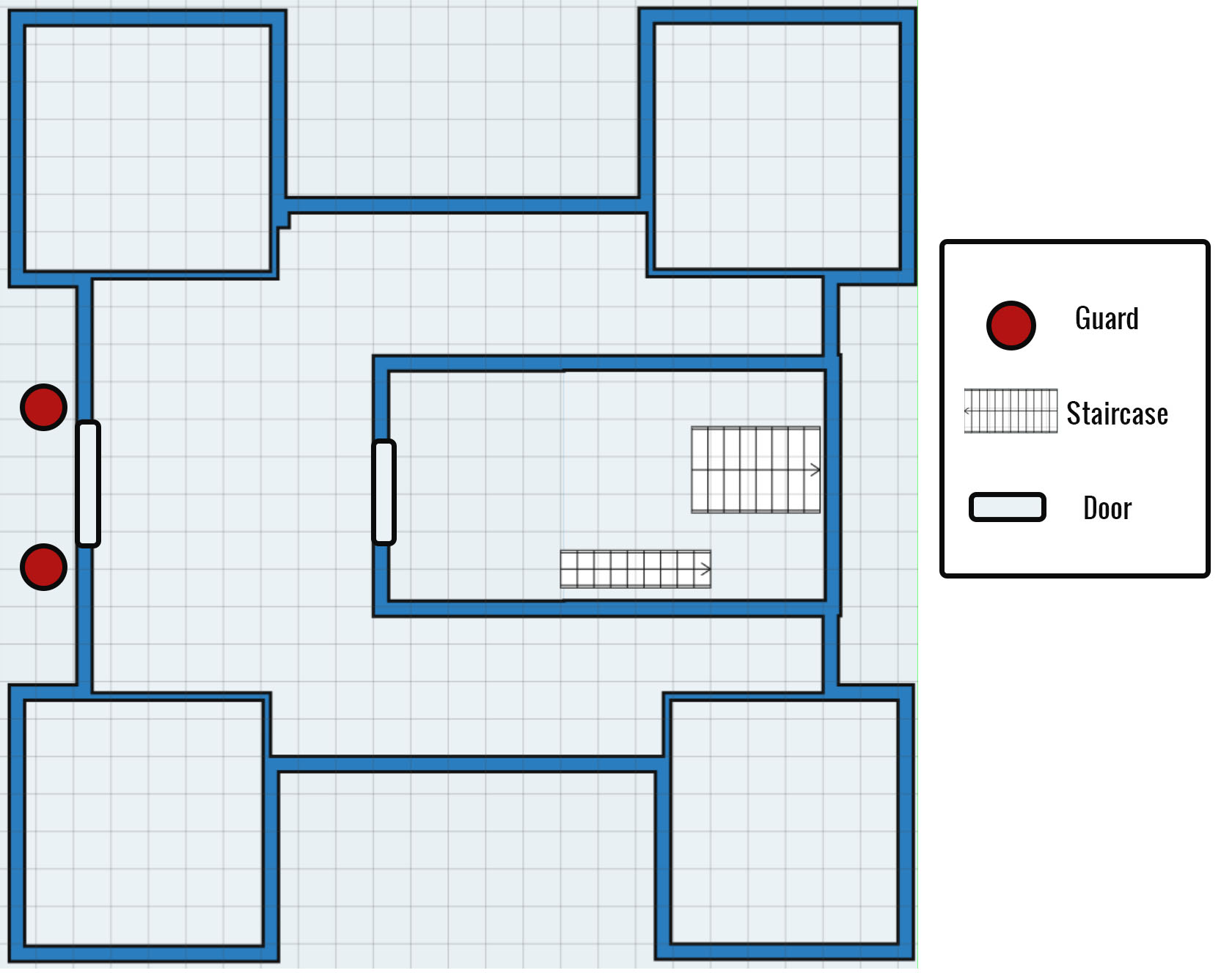 Castle Floor 0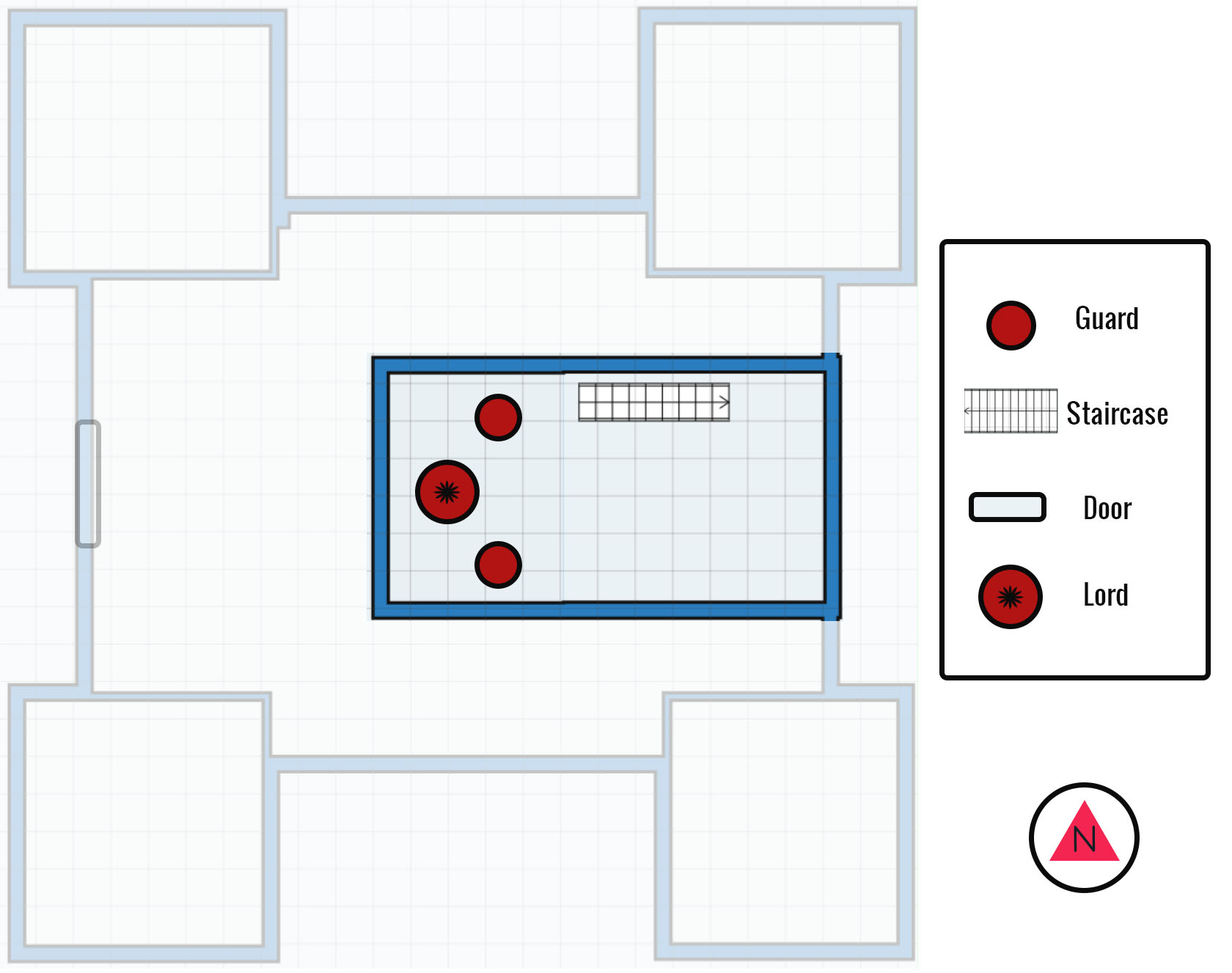 Castle Floor 1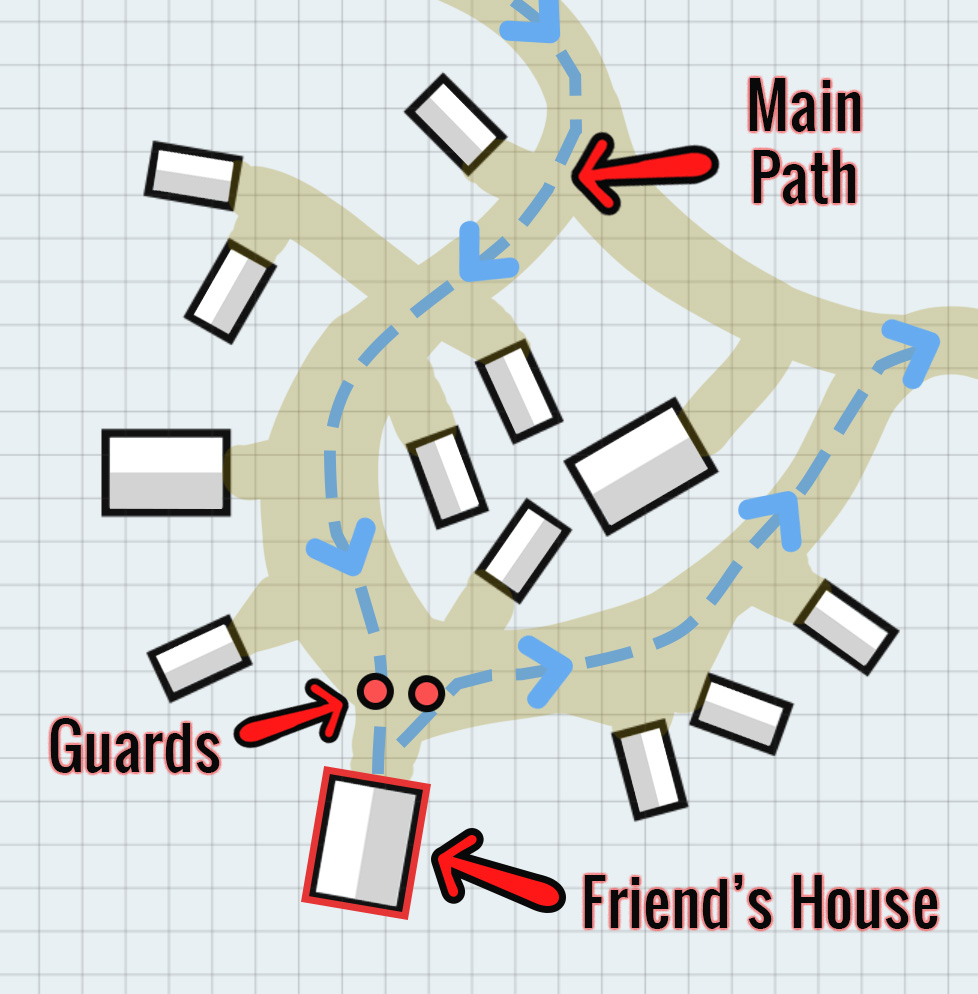 Village Layout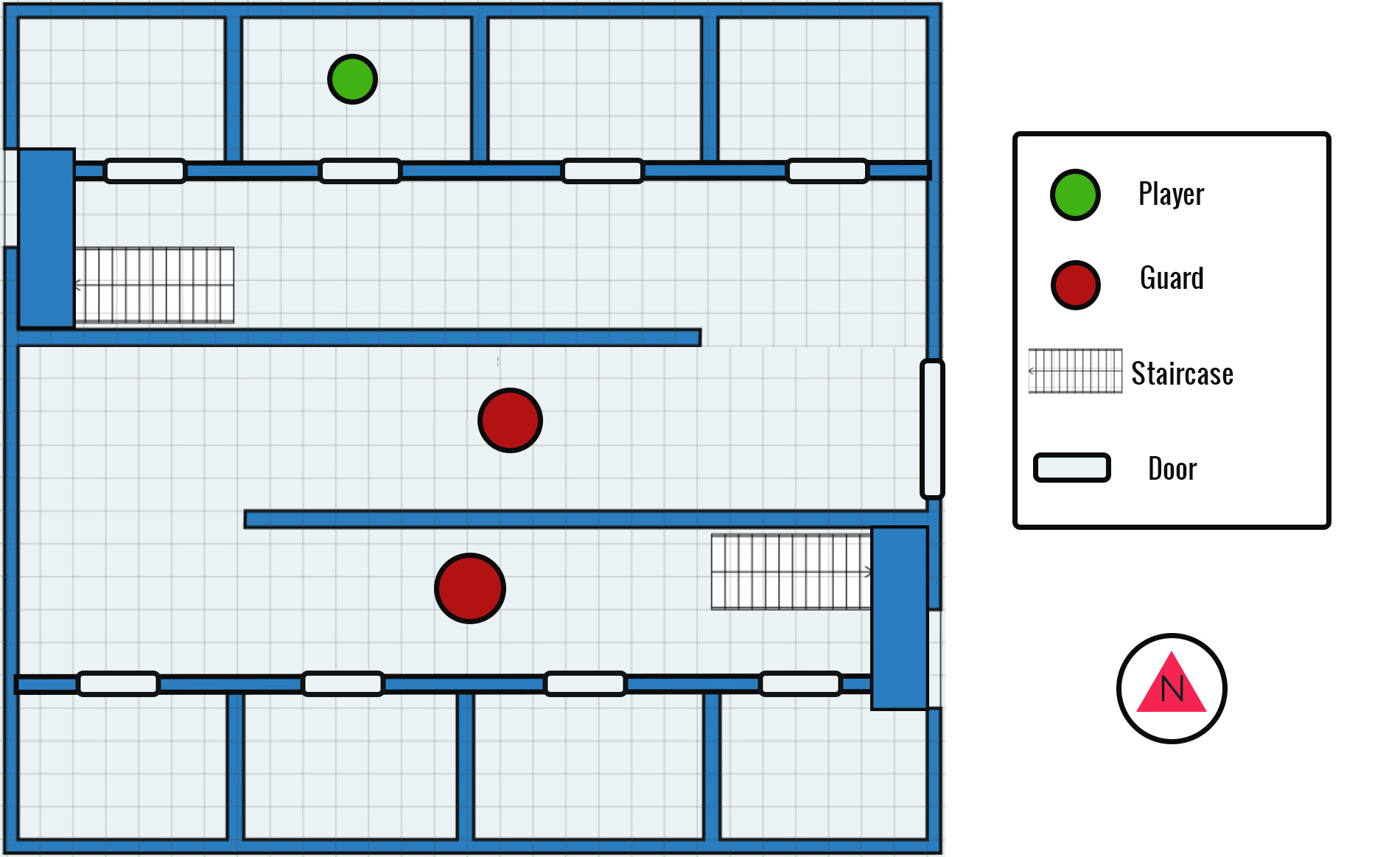 Prison Layout
Puzzle Sequence - Castle Gates Solution